High Performance Process Pumps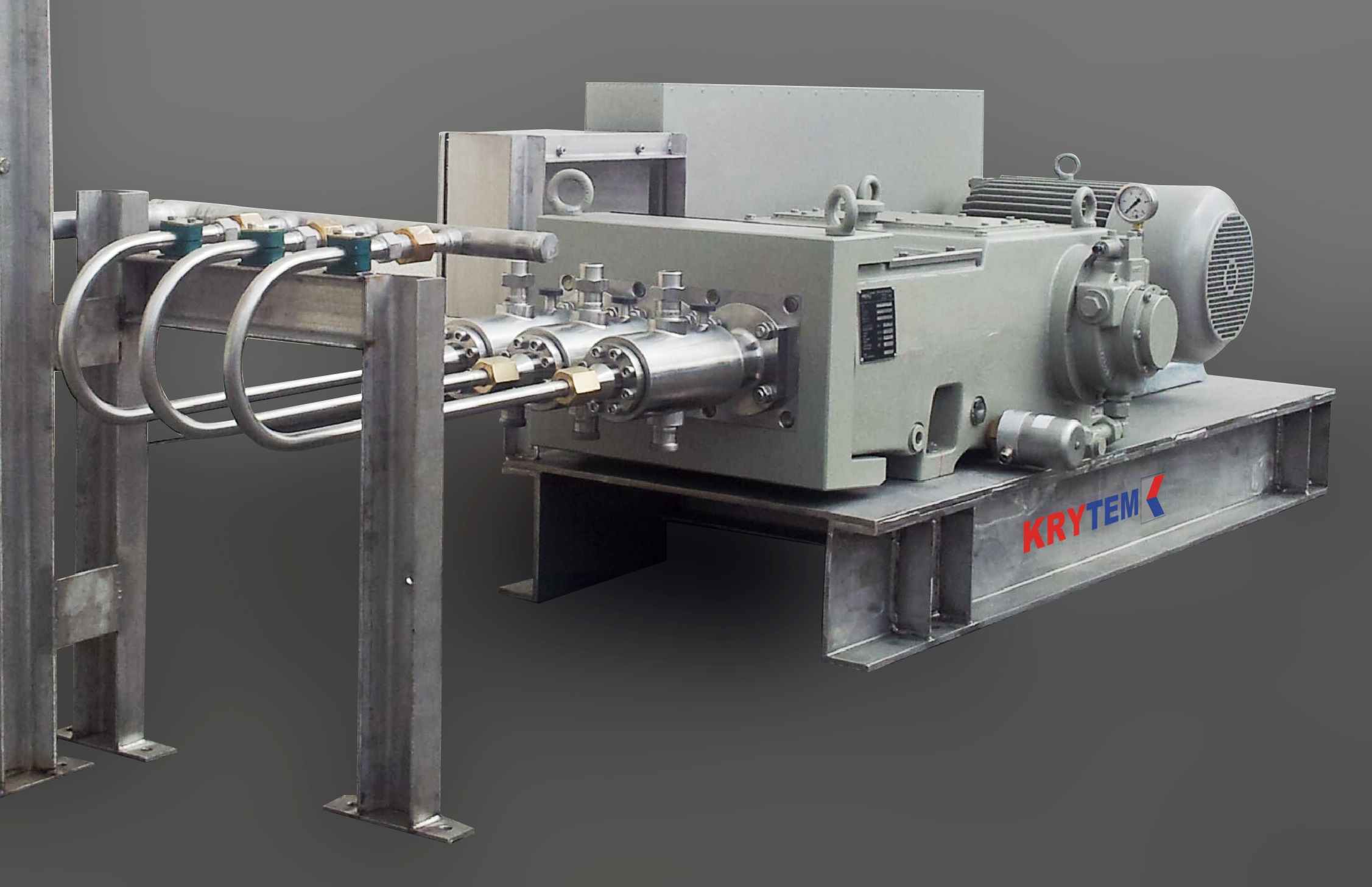 KRYTEM Low-Temperature Reciprocating Pumps of the SA / VSA family were developed to reliably deliver medium to large amounts of liquid cryogenic media in state-of the art thermosyphon-type tank installations. As a major technical feature of the SA pump family the suction valve is integrated in the piston head. Aided by its inertia, the suction valve opens during the return stroke of the piston, allowing the medium behind it to flow into the cylinder. Thus, the cylinder is filled to a large extent even if the liquid conditions on the suction side are unfavourable.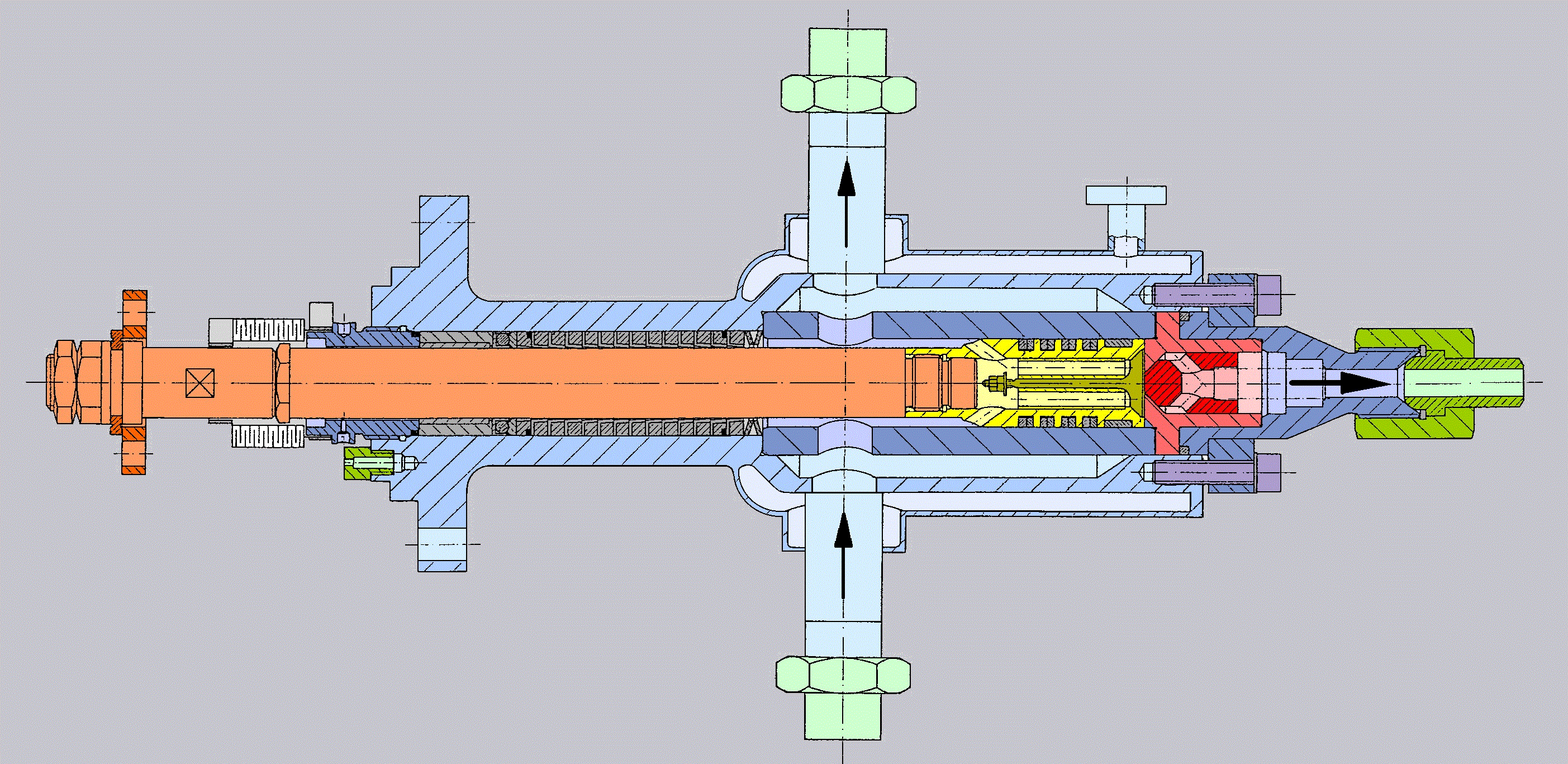 VSAH high pressure series have a very compact design, particularly intended for small and medium flow rates and discharge pressures of up to 420 bar. They are mainly used for intermittent or continuous process technology applications and for gas cylinder filling.
With piston sizes of 60 mm or more the VSA series cold ends are mainly intended for high flow rates. In the medium pressure range up to 120 bar theses units are available with standard F-type simplex or duplex drive units, reaching up to 100 l/min.
For high flow rates – up to 400 l/min – triplex drive units are available.
SA series pumps are intended for intermittent operation with warmer liquids such as carbon dioxide or nitrous oxide and thus are not fitted with a vacuum insulation.
Design features
skid-mounted cryogenic reciprocating pump units with TEFC motor, belt-driven up to 55 kW;
suction valve integrated in the piston head mitigates susceptibility to cavitation even under unfavourable operating conditions,
pressure valve can be serviced without removal of the pump head;
pump head isolated from the drive unit by large-size distance-piece to prevent physical contact between the discharge medium and lubricants;
long-lasting piston rod seals designed for cold stand-by operation;
vacuum-insulated casing reduces the intrusion of heat and permits operation at low discharge rates (VSA / VSAH types);
pulsation damper reduces vibration caused by pressure pulsation;
ex-proof versions available for combustible process fluids or environments with potentially explosive atmosphere;
PLC or relays-based control panels available featuring automatic start routine (automatic valve control on suction side),
seal packing temperature control, and dry-running protection and step-wise or steady flow control.